Big Ivy claps back at Mummy Dolarz again with 'Poison Ivy'; social media reacts
Internet sensation, Big Ivy, has won over the internet again with her new single Poison Ivy.
The song, which is a reply to Nigeria's Mummy Dolarz, sees Big Ivy dish out jabs at not only her opponent.
Lines like "I'm a Ghana woman with power, something you can't relate to. Shout out to NEPA, you go blackout. This battle, you go back out," has gotten her a lot of applause.
Many netizens appreciate that Big Ivy does not insult or body-shame, something they say Mummy Dolarz did in her previous songs.
READ ALSO: Nollywood actor charged with rape, supplying abortion drugs
Again, Big Ivy compared herself to the God MC, Manifest, who is seemingly impressed with her work.
"Mama Naira I am the Kuwait dinar, highest, coming up against me means you go fall, like my first name Tiwa, men I'm a savage. When it comes to beef, I be like Shatta you go crawl," she raps.
Read some of the responses to her new song: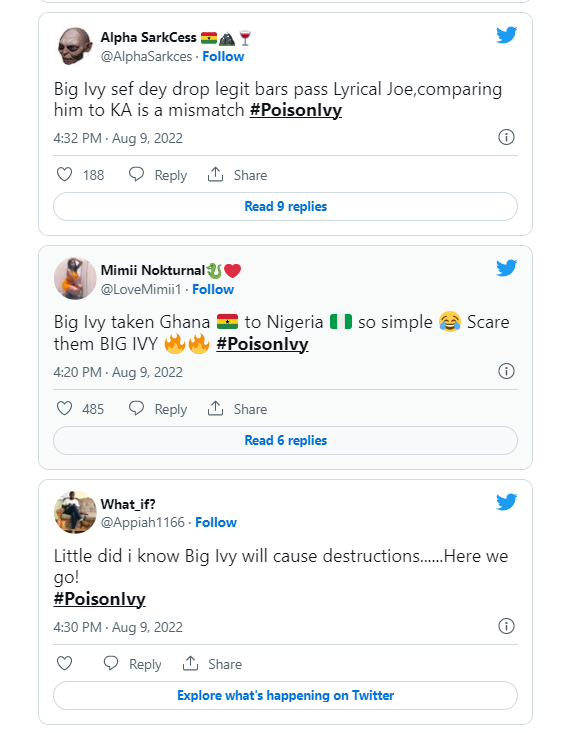 SOURCE : myjoyonline.com